Back to the ad catalogue
Technical specification of ad formats
Video Preroll, Postroll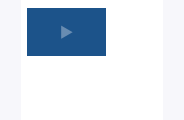 More and more clients are attracted not only to banner presentations but also video ads. This one is displayed to the user either before or after viewing our video content, much like watching TV.
Available on these sites
Technical specifications of video
TV norm: PAL, 25 fps
Video format: AVI / MPEG2 / MOV / MP4 (we can convert even from other format but can´t guarantee quality)
Resolution: Full HD (1920x1080), or HD (1280x720). Lower resolution causes worse image quality.
Aspect ratio: 16:9
Accepted media: mini DV or DVCam, DVD nebo CD
Sound: 48 kHz, stereo, min. 128 kb/s, sound modulated up to - 6dB
Preroll is played just before video content.
Postroll is played just after video content.
Video spot can be placed as well through VAST codes but must be skippable (needs to be defined in code already).
Before you start creating a video
The video must not contain vulgarisms or other unethical elements.
The video must not exceed the permitted data limits and must have the correct dimensions for the required position.
The video must in no way interfere with the page or influence the behavior of page elements which are not a part of the advertising surfaces (video). It must not change the page title or its main content, or arbitrarily adjust the entered URL without clicking on the video.
All versions of the video and target URL addresses must be submitted at least two business days before the start of the campaign, if not stated otherwise.
For secure pages (https://) must all third-party measuring and display codes use only https://. In banner must all other calls and tracking URLs also use secured connection (https://). Only part, which need not be SSL compliant is URL clickthru. Differences in tracking code statistics without https:// will not be taken into account.